Commercial Landscaping - Lower Mainland
We value integrity,
quality and building
long-term relationships
with customers.
Services
604-861-9917
Local
- Serving all areas of the Lower Mainland and Fraser Valley
30+
- Years of Industry Experience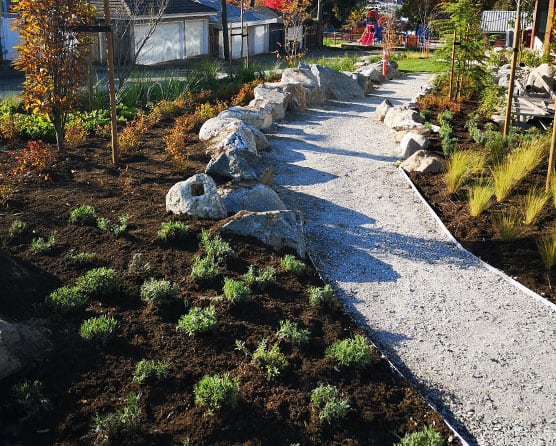 Commercial Landscaping & Hardscaping Services
Our team completes projects on-time and on-budget.
No matter what type of commercial landscape or hardscape solution you need—irrigation, drainage, maintenance, green roofs, planting, Allan blocks or pavers—there is no job our team can't handle.
Services
Commercial Landscaper - Lower Mainland
Memberships and certifications
Green Roof
Accreditation
---
We are trained and accredited in installing multiple green-roof systems.
ICPI
Certified
---
We are certified with the Interlocking Concrete Pavement Institute, giving you complete peace of mind that your pavers are in the best hands.
BCLNA
Member
---
We are a member of the British Columbia Landscape & Nursery Association for horticulture research.
IIABC
Member
---
We are a member of the Irrigation Industry Association of British Columbia, which provides training on installing high-quality irrigation systems.
Aquapave
Certification
---
Our Aquapave certification allows us to install permeable onsite stormwater source control systems.
WCB
Member
---
We are members of the Workers Compensation Board.